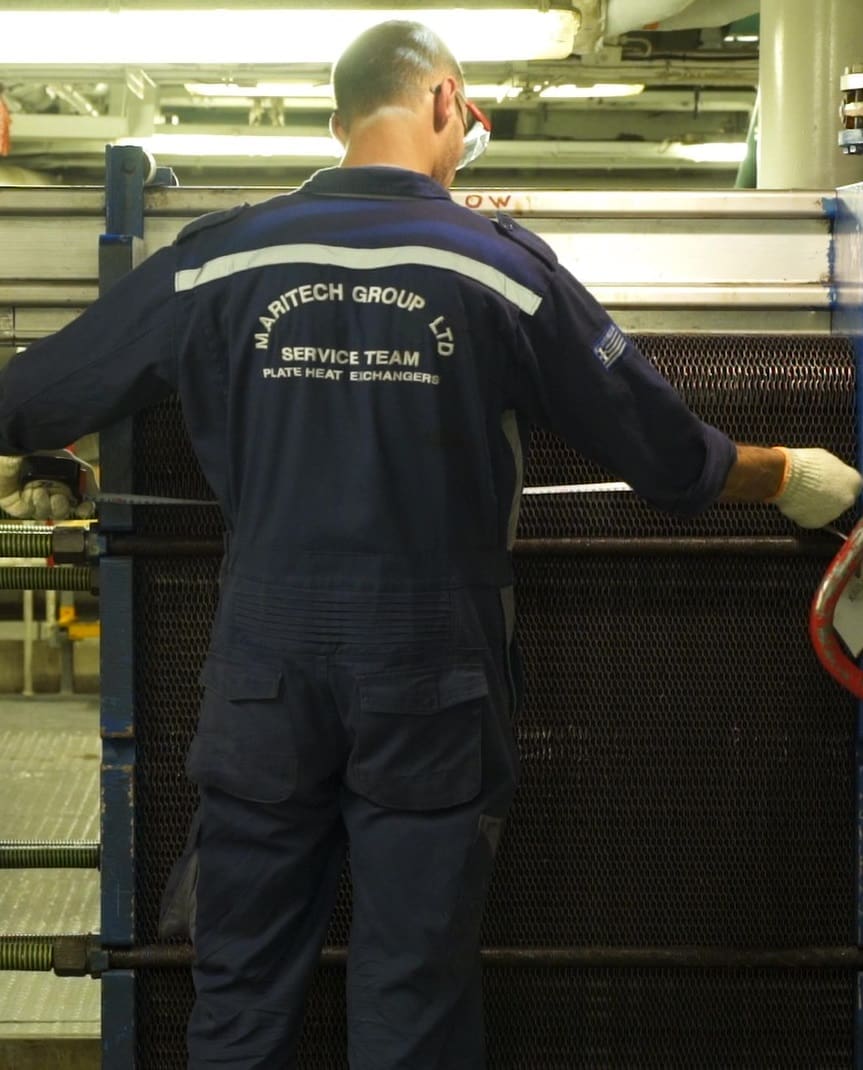 Technical Services
We are an independent group of repair specialists that combine proven techniques with the latest technological advancements in order to help our customers reduce equipment failure and unplanned downtime.
Regardless the brand, the size and the age of your installation, Maritech's expert service engineers and technicians will provide you reliable solutions that ensure significant cost and time savings.
Our technical services for Plate Heat Exchangers and Fresh Water Distillers are designed on a turnkey basis, ranging from scheduled maintenance to remote troubleshooting and from reconditioning to equipment upgrades and rotation schemes.
Whether in-situ at our dedicated service stations, on site or on board, we are constantly ready to respond to any case and challenge. With first-hand experience and in-depth knowledge of almost every brand and type installed – not only regarding the marine but also a vast array of industries – our procedures are finely-tuned, guaranteeing precision and repeatability. And this is why Maritech is your trustworthy and independent service provider regarding your Plate Heat Exchangers' and Fresh Water Generators' requirements.